Seven-Up Bottling Company Ltd is one of the largest manufacturing companies in Nigeria, producing and distributing some of the nation's most-loved beverages in the country like; Pepsi, 7Up, Mirinda, Teem, Mountain Dew, H2oH!, Lipton Ice Tea, and Aquafina premium drinking water. 
The company has been around since 1960 and is now evolving. It wants to be known simply as SBC and has launched a new identity to reflect its new name and its rich African heritage. Probably why the font of the new logo reminds me of some African face painting. It looks Afrocentric, somewhat zesty and energetic.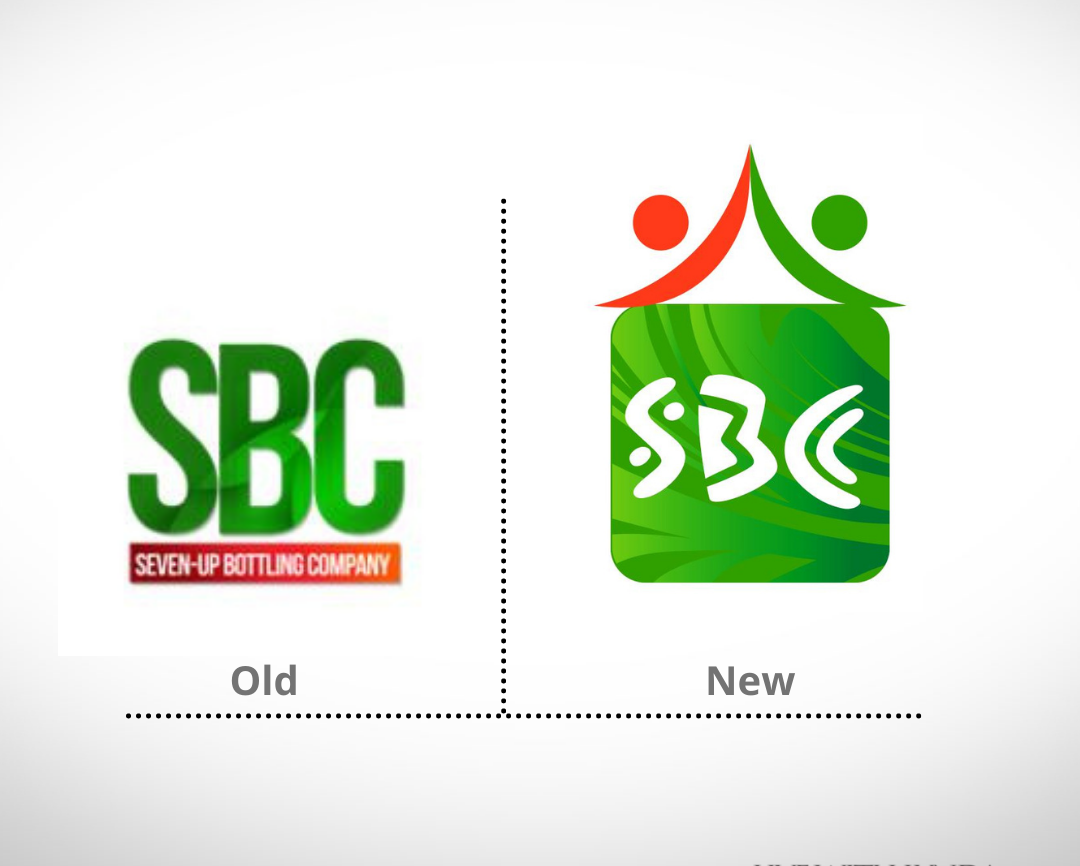 Other elements in the logo are explained in the brand video below, but the one that got more of my attention is the green and red symbols giving each other a high five at the top. It represents the humans of SBC dubbed #SABIPIPO (People wey Sabi). Lol. It doesn't get more Nigerian than that. Translated to English, it means people that know or are knowledgeable.
Finally, the entire logo looks like a house, with the #SabiPipo playing the function of the roof. This is quite symbolic because SBC houses some of Naija's biggest brands as mentioned above, including the new additions, 2 Sure, and SupaKomando.